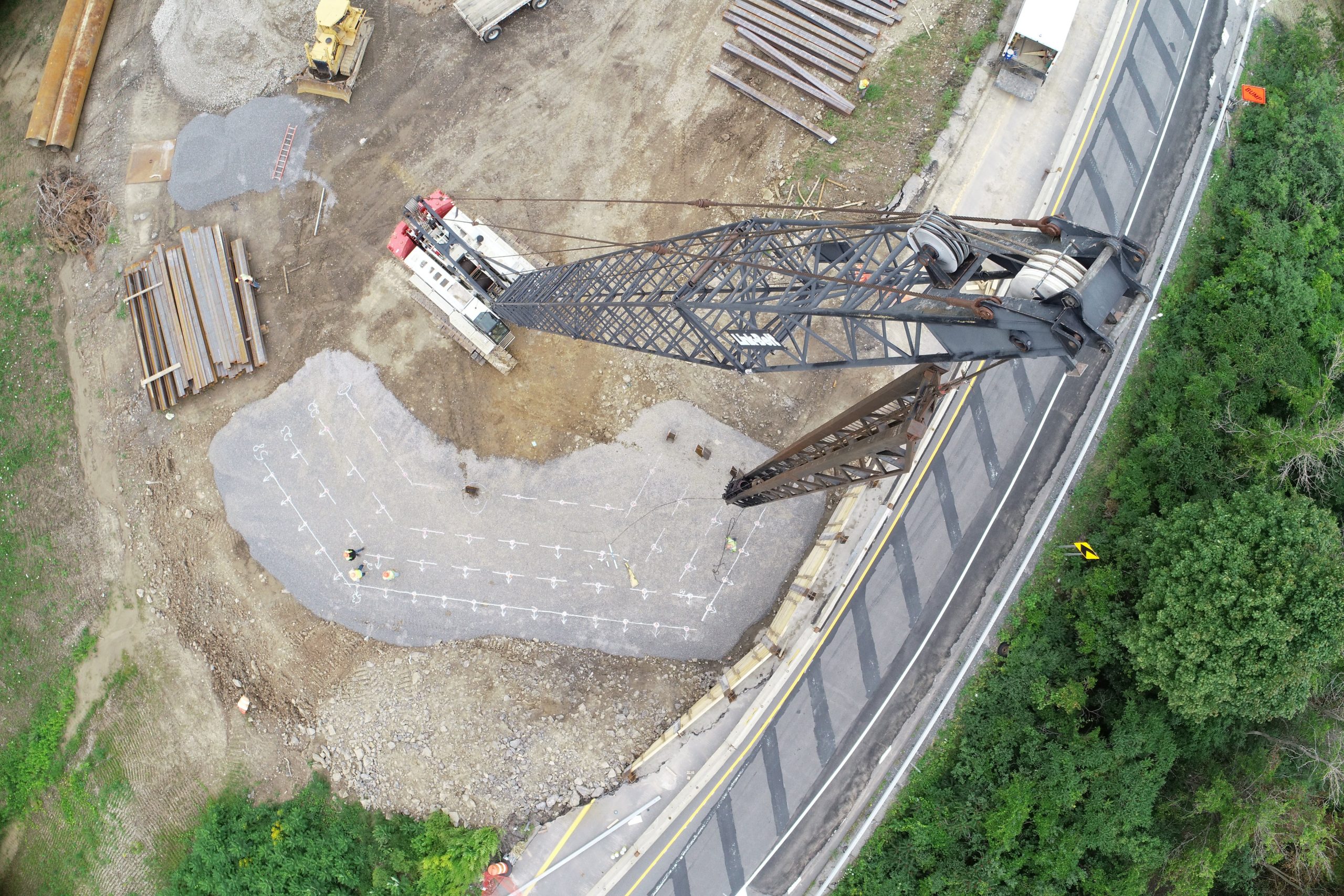 Safety
At Cold Spring Construction, safety is our highest priority – and we have the exceptional safety record and awards to prove it.
Innovative solutions & safety.
Safety is embedded in everything we do, it is given the utmost importance in planning and operating all company activities to best protect our employees, the public, and our environment.
We strive to continually improve and identify risk while creating and enforcing programs and policies to reduce that risk. Our policies are designed to incorporate safety and occupational health in each and every work task. Our culture of safety starts at the top, from the owners to office staff to our employees in the field. The objective of every employee is to do their part in maintaining a safe and productive work environment. Management at all levels is responsible for translating this objective into positive actions.
DART Score
We're proud to say that our DART (Days Away, Restricted or Transferred) score has been 0.0 from 2017-2021.
We value our people's safety.
Safety radiates in the soul of this company. Employees of Cold Spring Construction Co. are considered our most valued asset and their safety is a vital concern. Recognizing the need and responsibility for the safety of our employees, Cold Spring considers accident prevention an important and integral part of every operation undertaken. We make every effort to achieve a zero-accident work environment, we truly believe one accident is one too many.
Compliance Program
Cold Spring Construction Company has a long reputation for honesty and integrity in business dealings and lawful and ethical behavior. This reputation is a source of pride for us as well as one of our greatest assets because it instills the necessary trust and confidence in us by our customers, subcontractors, suppliers, and the overall community in which we live and work. Here at CSCC, we are committed to the highest standards of business ethics.
Compliance Reporting
Each employee is obligated to promptly report any known or suspected misconduct to the Corporate Compliance Officer via the Compliance Hotline. Any report made under this section will be strictly confidential and under no circumstances will any employee who makes a report be subject to any acts of retribution, retaliation, or disciplinary action.
Compliance Hotline: 716-442-5599